Electrical Apprentice
About Bevara
At Bevara, we are completely focused on giving our team members the tools and support needed to achieve their professional goals. We have an incredibly dynamic and interactive team-focused culture. Bevara encourages a healthy work-life balance and we're proud to say we work hard and play hard!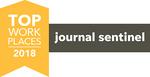 About the Position
Our electrical team is growing quickly, and we're hiring! We are currently in need of an energetic electrical helper to join our team. The successful candidate will be responsible for learning and assisting with installing and repairing wiring, electrical fixtures, pulling conduit, as well as terminating devices on commercial construction jobs. Bevara provides a great learning opportunity to work alongside a hard working team of likeminded individuals that strive for the best in the industry. Candidate must be able to work in commercial environments. Come join our dedicated team!
Responsibilities:
Perform work on large scale commercial new construction projects
Learn the fundamentals for commercial electrical construction work

Travel to jobsites to assist with installing and laying conduit systems, bend conduit, pull and terminate wire

Work with and install various lighting and feeder systems

Analyze blueprints and technical diagrams effectively for jobsite knowledge

Assist with completing an overall job layout for projects of limited scope and space

Work directly with and learn from Journeymen and Master Electricians

Prepare pertinent information/ written documentation for invoice processing by our Electrical Manager including work reports, time spent on jobs and parts used

Build and maintain solid professional working relations with clients, vendors, outside professionals, and all others contacted on behalf of the organization

Capable of physically lifting and installing equipment weighing over 50 lbs.

Works in a team-based environment to share information and workload while ensuring customer satisfaction

Enforce a safe jobsite and maintains compliance with company safety, OSHA, and customer-specific safety standards

Performs other duties as assigned.
Requirements:
High School Diploma or equivalent

Must possess or be able to obtain registered electrician registration documents

Have strong mechanical aptitude with the ability to read and comprehend blueprints

Must be safety-minded and follow safety regulations

Willingness to learn and capable of following verbal and written instructions

Comfortable working quickly and efficiently in a fast paced environment

Possess strong verbal and written communication skills
About Bevara's Benefits
Full range of health benefits offered- medical, dental, vision, long and short term disability

Roth and traditional 401K retirement plans offered

Company provided life insurance plan

PTO (Paid Time Off)

Paid holidays

Educational assistance
Bevara Building Services provides equal employment to all persons. No employee or applicant for employment will be discriminated against because of race, creed, origin, marital status, sexual orientation, age, otherwise qualified disabled or veteran status or any other characteristic protected by law.