Mobile Maintenance Technician
About Bevara
At Bevara, we are completely focused on giving our team members the tools and support needed to achieve their professional goals. We have an incredibly dynamic and interactive team-focused culture. Bevara encourages a healthy work-life balance and we're proud to say we work hard and play hard!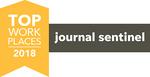 About the Position
We are seeking passionate people to join our growing and dynamic mobile maintenance team in Milwaukee! Our Maintenance Technicians are customer service representatives for our clients and their tenants. They also focus in on any and all maintenance needs for the properties that they oversee. The ideal candidate has a go-getter attitude, is a self-motivated team player, and a true jack of all trades.
Responsibilities:
Travel to various client properties to complete internal and external building work orders in a timely manner

Maintain and troubleshoot building electrical, plumbing, and HVAC equipment

Being pro-active with the buildings and creating/maintaining an ongoing task list of potential work for the property management group

Maintaining great communication with the Operations Support staff and Property Managers

Being the main point of contact for vendors on assigned properties. Technician will be in charge of checking vendors in/out, escorting them to area of assigned work, and taking thorough notes of work performed.

Assist with fire safety equipment inspections. Making sure to notify tenants when inspections are planned.

Miscellaneous tasks such as garbage removal, exterior lock box inspections, ensuring exterior ladders are guarded from the general public at all times.

Enforce a safe jobsite and maintains compliance with company safety, OSHA, and customer-specific safety standards

Other duties as assigned.
Requirements:
High School Diploma (or GED or High School Equivalence Certificate)

A minimum of 2-3 years commercial maintenance experience preferred

Proficiency in working with hand held devices (smartphones) and electronic work order systems

Must possess strong organizational skills and motivation to get the job done well

Must be comfortable in a fast paced and dynamic environment
About Bevara's Benefits
Full range of health benefits offered- medical, dental, vision, long and short term disability

Roth and traditional 401K retirement plans offered

Company provided life insurance plan

PTO (Paid Time Off)

Paid holidays

Educational assistance
Bevara Building Services provides equal employment to all persons. No employee or applicant for employment will be discriminated against because of race, creed, origin, marital status, sexual orientation, age, otherwise qualified disabled or veteran status or any other characteristic protected by law.