HVAC Service Technician
About Bevara
At Bevara, we are completely focused on giving our team members the tools and support needed to achieve their professional goals. We have an incredibly dynamic and interactive team-focused culture. Bevara encourages a healthy work-life balance and we're proud to say we work hard and play hard!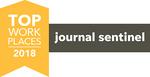 About the Position
We are looking for the right person to join our HVAC team and become a major contributor to the growth and success of the division! This role provides an on-the-go/ fast paced opportunity to complete preventative maintenance and service requests for new and existing Commercial clients. Our ideal candidate is someone who enjoys the challenge of something new every day alongside our current knockout team.
Responsibilities:
Services and repairs all Heating Ventilation Air Conditioning (HVAC) equipment on commercial and multi-tenant residential properties including, but not limited to: heat pumps, variable air volume boxes, air handling units, roof top units, condensers, capacitors, cooling towers, pumps, chillers, boilers, and heat exchangers, etc.

Completes routine preventative maintenance according to established schedules

Diagnose and troubleshoot commercial equipment

Transports HVAC equipment and accessories to and from customer's job sites

Prepare pertinent information/ written documentation for invoice processing by our Skilled Trades Support Specialist including work reports, time spent on jobs and parts used

Build and maintain solid professional working relations with clients, vendors, outside professionals, and all others contacted on behalf of the organization

Strong mechanical background and experience with Automated Building Systems is strongly preferred.

Ability to work outdoors in a variety of weather conditions (all seasons) and capable of physically lifting and installing equipment weighing over 50 lbs.

Works in a team-based environment to share information and workload while ensuring customer satisfaction

Enforce a safe jobsite and maintains compliance with company safety, OSHA, and customer-specific safety standards

Performs other duties as assigned.
Requirements:
Graduate of HVAC Certification School or 3-6 years hands on Commercial HVAC experience required

Candidate must have CFC 1, 2, 3 EPA/R410a certification

Technical aptitude to preform maintenance, service, and troubleshoot equipment

Self-motivated to complete assigned tasks within time constraints

Problem solving and independent judgment skills

Excellent customer service skills

Capable of successfully handling a multi-tasked role
About Bevara's Benefits
Full range of health benefits offered- medical, dental, vision, long and short term disability

Roth and traditional 401K retirement plans offered

Company provided life insurance plan

PTO (Paid Time Off)

Paid holidays

Educational assistance

Unbeatable operations support